I'm pleased to meet you…
I am delighted to have the opportunity to share with you my experience and what I have learned about one of the best regions in Inland Spain
Whether you are embarking on a new adventure moving on to your next chapter, you can rely on me to give you a friendly, professional and personal service in your search for a property in Spain.
Margret Traue
Director, Casabien Inland Villas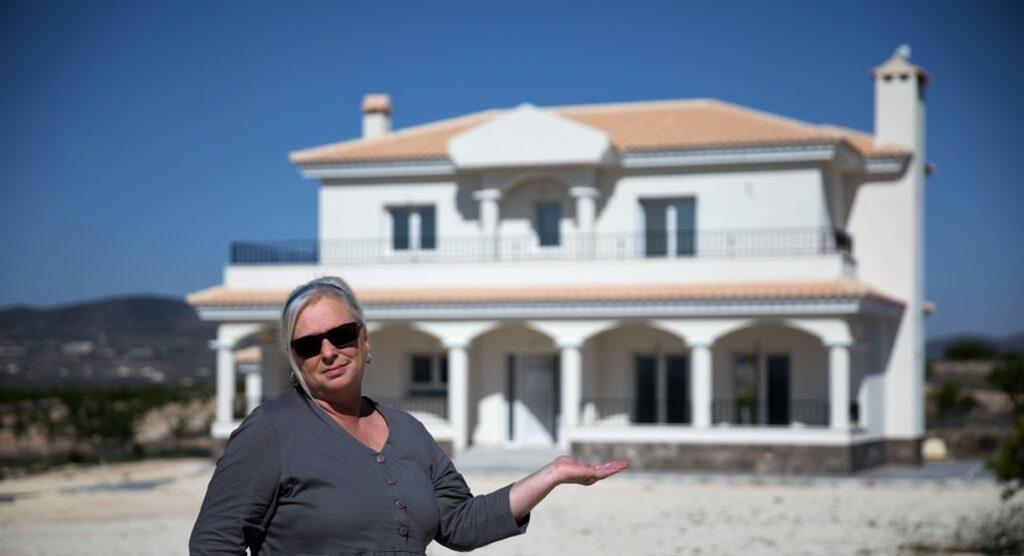 The history of Casabien
The history of Casabien Inland Villas begins with our own dream of owning our own paradise under the warm Alicante sun.
Twenty years ago my husband and I were estate agents in Germany, and although our lives were comfortable, we knew it could be so much better.
Finding our village, our perfect spot, and then building our home was so much more difficult than it needed to be.
Without advice we could understand and trust, I admit we suffered pitfalls and needless stress, but in the end we made it.
That was many years ago, but it was the inspiration that led to Casabien Inland Villas.
Since then I have met so many lovely people with different backgrounds and all sorts of dreams and smoothed the way to make their first experiences a pleasure and their ultimate purchase a joy.
Why Choose us?
Thank you for choosing to view my website today and I hope you have found it informative.
I'd like to explain what makes Casabien Inland Villas different from the many other sites you may have visited recently.
The difference, quite simply, is that when you choose to contact Casabien Inland Villas, you are not contacting a faceless, impersonal company – you are contacting me.
I have a sincere love of the area I represent, having lived in this delightful part of Spain for a decade. Originally from Germany, I arrived in Spain in 2008 and was instantly charmed by the quiet, unassuming beauty of the villages of Monovar, La Romana and Salinas and by the warmth of their people who have made us so welcome.
To me, this is not simply an area where I work. This is my home and the place I have chosen to spend the rest of my life.
.
Here's what our clients say about us
Testimonial for Margret from Casabien Inland Villas We cannot thank Casabien Inland Villas enough for her time and advice in finding our dream Spanish home; she went over and above what you would expect to help us out. She listened …
Testimonial for Margret: Margret strives for 5-star service and I was able to experience it first-hand. Margret listed and sold a piece of vacant land owned by my mother, which I have never seen (it's in …
Testimonial from Luise about Margret Traue from Casabien Inland Villas Thank you Margret for selling my campo house and finding me my new, lovely apartment. It seemed an impossible task on my own, but you have made everything …
Let's make your dream a reality
Local Property News and Views
I write about local community and property related news with all the latest listings. If you are thinking of buying or selling, I'll keep you in the loop.