Thinking about opening a B & B business in Spain? Good idea!!
Firstly I would like to explain the difference between a B & B and a Casa Rural
What is a B & B?
A tourist property for sale, commonly known also as a B&B, is a property in which the owners live and provide accommodation and lodging through the letting and renting of rooms. Sometimes the bedrooms are en-suite, sometimes guests have to share a communal bathrooms. In the morning breakfast is served which is included in the price.
Typically staying at a bed and breakfast in Spain is inexpensive and usually guests stay for a fairly short time, usually using the B&B as a place to stay en-route as they tour around Spain.
A Bed and Breakfast offers a very different experience compared to staying at a hotel. A bed and breakfast is much more personal, you are staying in someone's house as a paying guest.
Apart from being much cheaper than a hotel it is a chance to get more in touch with the real Spain by finding out from the B&B owner about the local area, they are bound to be able to tell you the best places to visit and see in the local area. You are likely to find out much more about life in Spain.
What is a Casa Rural?
A Casa Rural (according to the law, a rural tourism establishment) is an establishment that provides temporary accommodation in rural dwellings, in the form of rooms or the assignment of the entire dwelling, according to the modalities and requirements defined by regulation. It does not offer food service. It will provide all you need to self cater, but no meal (and no breakfast) will be prepared for you.
In some regions and provinces of Spain B&Bs are controlled and inspected but in other areas they are not.
Why open a B & B or Casa Rural?
Starting a bed and breakfast business in Spain could be an excellent way to move to Spain and earn an income because most people will move to Spain and buy a house anyway. In this case you are buying a property in Spain but using it to earn an additional income – possibly a full-time income if you have enough rooms and can get your occupancy levels up.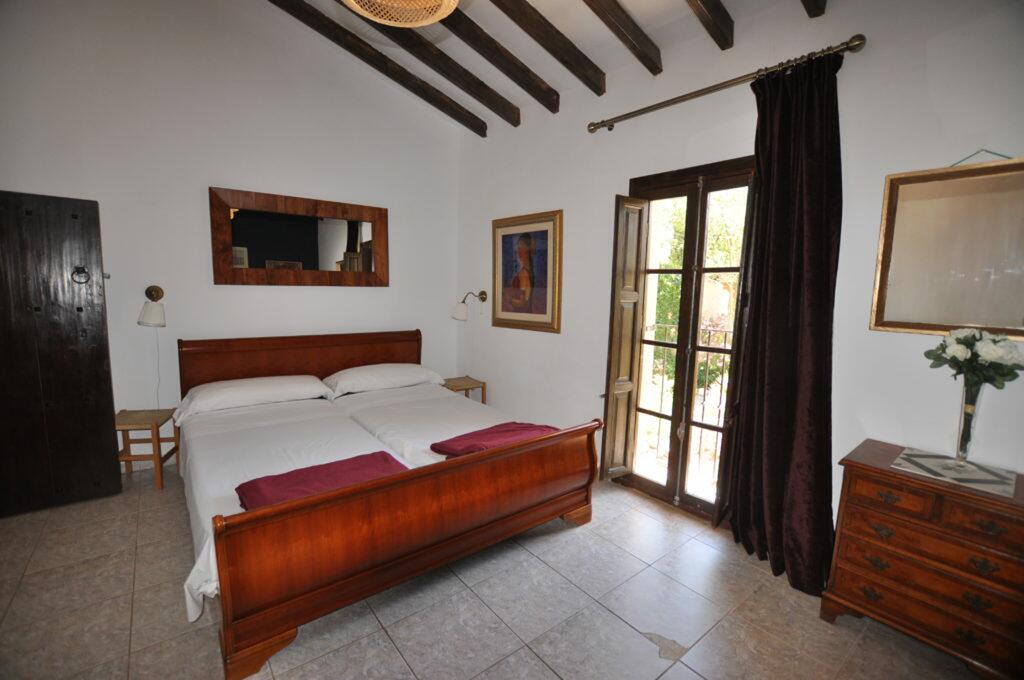 Marketing
The growth of the Internet means you can easily and cheaply market and advertise your bed and breakfast to people from all around the world. so you could easily buy an existing bed and breakfast business with established profits and possible repeat visitors.
Just do it!

Spain is a wonderful country, the people could not be more welcoming. The old adages 'this is not a rehearsal' and 'you only get one life' could not apply more. Family ties can be quite difficult but 'home' is not far away by plane or even car. If you choose a large enough property to accommodate them, friends and family will soon be coming out to visit you anyway."
Transforming a house in a rural tourism house.
Rural tourism is a consolidated activity in Spain. A Bed and Breakfast Rural house, is a sort of hostel in a typical village and family atmosphere that welcomes tourists and provides accommodation at convenient prices.
The work required to enable a building to serve a a rural tourism accommodation is simple, if the house is in good conditions.The administrative formalities are reduced to the submission of certain documentation at City Hall and in the Tourism department of the corresponding autonomous region.
However, before opening a rural tourism business, a number of matters need to be addressed:
1.- Financial and economic study on the rehabilitation of the property.
2.- The seasonal character of the business, which causes the occupation is not constant, but focused mainly on short holiday periods like Easter, Christmas and certain long weekends (puentes).
3.- Not every rural house can be used as a rural tourism house . Along with the requirements of each Autonomous Community themselves, it is important to take into account environmental conditions, the contiguity of natural parks, winter resorts, coastal areas….
4.-Cultural attractions, or access to activities of active tourism, can help to achieve a more lasting occupation during the year and are critical to the profitability of the business.
In general terms, with differences due to regional laws, a tourism rural house must have:
1.- Running water.
2.- Electricity, either by traditional or alternative ways whish secure the adequate supply of electricity, meeting the security measures required by REBT (Low Voltage Electrotechnical Regulations).
3.- One bathroom for every five seats.
4.- Medicine cabinet
5- Heating for bedrooms and bathroom.
6.- Dining room
7.- Lounge for guests use
8.- A fire extinguisher on each floor.
Bedrooms can be single, double or triple, they must have enough room to ensure guests' comfort. The bathroom needs to at least be equipped with water seal toilet, sink and shower or bath. The house needs to have good lighting and direct ventilation to the outside or an uncovered patio and have a décor in keeping with the surroundings. It will at least have a living-room with adequate furniture and a kitchen with stove, refrigerator and washing machine.
It is generally located in a small town, of usually less than three thousand inhabitants or in an undeveloped area of larger municipalities.The architecture of the house must respect the characteristics of traditional architecture of the region. It will be convenient that the house is open a minimum number of months a year, usually nine. July, August and September are communly mandatory.
Here is a list of suitable properties:
You haven't found what you are looking for? Don't worry, we have more to show you!
Just click here